Protect Your Rights Against an Adverse Guardianship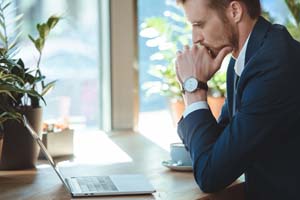 An adverse petition for guardianship often surprises single fathers. After a divorce, death, or sometimes the incarnation of a child's mother, men who have physical or legal custody assume they are the father, no questions asked. On rare occasions, moms even abandon their families.
Fathers seldom expect a mother's extended family can try to take your children away from you after the mom is out of the picture. Know your rights and how to assert them. An Oklahoma guardianship defense attorney can help keep your family together.
How This Situation Can Occur
Fathers can often be at risk for losing their children when a mother is ill or passes away and extended family steps in. Extended family members often mean well, but by seeking guardianship rights they can tread on the rights of fathers.
Here is a scenario in which this might occur. Let's say that the child lives with the mother most of the time because the father is in the military and is deployed overseas.
Mother and father have never been married and the parents may have an informal arrangement regarding visitation. The mother becomes ill and passes away without notifying the father of her illness. Extended family members then bring a petition for guardianship of the child.
In this situation, it is crucial to hire an Oklahoma guardianship defense attorney to advocate for the father's rights regarding the child. Depending on whether paternity has been established, these cases can be both complex and emotionally charged.
If guardianship has not yet been awarded to an extended family member, the father can contest the guardianship proceeding and seek to enforce his own parental rights to the child. This may involve establishing paternity if that has not been established yet.
If guardianship has already been awarded, the father made decide to bring a motion to terminate that guardianship and seek to enforce his rights to his child. If the father is deployed overseas, the father may have specific opinions regarding who should be appointed guardian of his child while he is overseas. This shows the court that the father continues to be involved in the child's life and is willing to take responsibility for his child once he returns from deployment.
Other Scenarios
The other way this issue often arises is when a father is experiencing difficulties in caring for or raising the child. This can be because of financial hardship or other personal issues that the father is working on.
Sometimes, an extended family member decides the father should not be taking care of the child and may institute guardianship proceedings. In this case, you will need the help of an Oklahoma guardianship defense attorney as soon as possible to intervene on your behalf. If you fail to do so, you may lose your rights to your child.
How Guardianship Proceedings Begin
To request guardianship of a minor child, a petition for guardianship must be filed in the county where the child lives or where the proposed guardian lives (if the proposed guardian is a member of the child's family). In situations involving extended family, the court may require less in the way of background checks of the potential guardian. But judges have a great deal of discretion in this regard.
Every "interested" person must be given notice of the proceedings and of the hearing date. This gives people time to object to the appointment of a guardian. In order to object, it is best to file a formal objection with the court stating your reasons for the objection. This is the best time to intervene in a guardianship.
Once the guardian is approved, it is possible to have the court set aside its original order. That usually involves a motion to terminate or set aside the order. These motions are highly technical, and you must adhere to all the rules and timelines regarding these motions.
Getting the help of a guardianship defense attorney is always best. Your attorney can help the court understand what went wrong and how to best rectify the situation. These cases are especially complex if you are asking the court to establish paternity as well.
A Guardianship Defense Attorney Can Mean That You Get To Parent Your Child
If you find yourself in that situation, you want to get a lawyer involved early who knows the guardianship process and knows how to fight for your rights as a father. You want to be the one raising your child. While your child's relationships with extended family are important, they are not as important as your relationship with your child.
Get the help you need by reaching out to our Tulsa fathers rights attorneys today.
Free Consultation With A Tulsa Guardianship Defense Attorney
Unfortunately, there are times when guardianship defense is necessary to enforce a father's right to parent their child. Don't try to navigate an adverse guardianship on your own. Get help as soon as possible. Contact a Tulsa guardianship defense attorney.
Call a Tulsa Dads.Law guardianship defense attorney at 918-962-0900 or send a message by clicking the consultation button anywhere on this site.